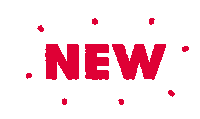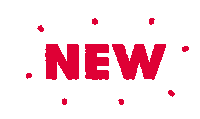 O.P. JINDAL SCHOOL, ANGUL
LIBRARY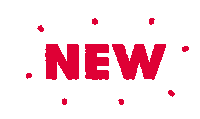 WELCOME to Library OPJS Angul
Executive Director
Jindal Steel Odisha Ltd.
All educators are conversant with the fact that Library plays a vital role in students' learning. It serves as a central hub for knowledge and gathering pearls of wisdom while providing resources to galvanise the students achieve their academic success.
​
The library website of O.P.Jindal School Angul is an extension of the physical library that serves many of the same purposes, the website being their first point of contact with the library.
​
Executive Vice- President (HR & ES)
Jindal Steel & Power Ltd. Angul
O.P.Jindal School's Library website is an extension of the physical library that serves many of the same purposes. The website being their first point of contact with the library.

OPJS-A library website is enriched with easy students access facility and extends the advantages to students & staff who can't visit in person. This is especially true in the current global climate, when physical locations have limited hours or might not be open at all.
​

Library Websites are quickly becoming the norm at Schools, Colleges and Universities since they combine technology and information resources to allow remote access to educational content, breaking down the physical barriers. O.P. Jindal School, Angul has taken one step further in this direction and will strive to contribute enhancing the Academic excellence of our students by providing them information at finger tips.
The primary goal of the library is to provide the best possible services to the students and faculty of O.P. Jindal School Angul and others using the library. Our books and other materials belong to OPJSA students and teachers. These resources provide enjoyment and information to function successfully in today's knowledge-based society.I hope you'll find this site helpful. I welcome any feedback or suggestions. Please feel free to contact and send me your comments, or better yet, to visit in the library.
Established in the year 2010, the well-treasured duplex library of O.P.Jindal School,Angul linked to automation with a well-equipped stock of 8708 cost-effective books of latest publications on different subjects caters to the needs of both staff and students at large.

The specially designed Air-Conditioned library with separate enclosure for both Seniors and Juniors provides regular on-campus scholastic service best of its kind for each ambitious learner and enables them with the rare opportunity of brushing up on the great authors and carving out a unique mark of their bibliophilia.

The OPJSA Library, an omnium-gatherum, replete with both printed and audio-visual apparatus like CD-ROM and DVDs, encyclopedias, dictionaries, picture books, activity books, periodicals, magazines and textbooks of different tastes and references.The OPJS library has plethora of books on literature in Hindi and English including a handsome collection of Odia books as well. The miscellanea collection of books from different branches of knowledge encompassing the Curriculum of School education for varied age groups glorify the status quo of the library. Added feathers to its cap, with a cosy seating capacity of 75 students, it capitalizes on occasional visit of Std- 3rd to Std-12th learners to the library to refer to books and participate in library activities. The interior view of the library is modern and student-friendly. The library follows an open access system and the books are classified and shelved subject-wise in a pattern. Currently the school subscribes to 18 periodicals and nine newspapers. The library with its majestic look thrives day by day with an expansion plan to introduce e-library system in the upcoming days.

Voracious Readers 2022-23
We must be the change we wish to see in the world.
Mahatma Gandhi
O.P. JINDAL SCHOOL, KUNJEMURA

(Chhattisgarh)